Experience the Power of 1-on-1
Mindfulness or Spiritual Coaching

Coaching with Deb Phelps


Are you feeling stressed, anxious, or overwhelmed?
Are you looking for ways to improve your overall well-being
and find more joy and contentment in your life?
If so, mindfulness coaching may be just what you need.
With mindfulness or spiritual coaching, you'll learn how to cultivate greater awareness and presence in your daily life. You'll develop skills for managing stress and anxiety, enhancing focus and concentration, and building more positive and meaningful relationships with others. Whether you're new to mindfulness and meditation or an experienced practitioner, my coaching program can help you take your practice to the next level and transform your life in powerful and meaningful ways.

I will work with you to create a personalized plan for cultivating mindfulness in your life. You'll receive guidance, support, and accountability as you work towards your goals, and you'll have the opportunity to be on the path to greater well-being and joy.
My coaching approach prioritizes who you are becoming rather than just what you are doing, which can lead to profound transformation and a deeper understanding of your own intuition.
Personalized coaching programs for:
Anxiety
Stress Relief
Unlock Your Inner Wisdom
Working with Pain
Better Sleep
Self-Compassion
Reclaim Inner Power
Spiritual Direction
Meditation Instruction
Coaching can also be with a topic of your choosing.


Depending on the level of coaching you choose, it can include:
Video or In-Person Sessions (30 or 60 minutes)
Messaging System to ask questions or gain support
Coach Response: Monday - Friday
Weekly Check-in

20 Daily (M-F) Mindful Activities, Meditations or Affirmations

Can include sound healing, yoga, or other modalities

Includes access to live classes and library for one month

Option to renew monthly

Multi-week packages
Schedule your FREE Exploration call today to learn how coaching can assist you.

What's my passion?
I guide women burdened with daily stress and self-doubt on a transformative journey towards inner peace and self-appreciation. With my tailored coaching and classes in mindfulness meditation, sound healing, deep restorative practices, and spiritual guidance, clients experience a boost in self-confidence, improved relationships, and a newfound love for themselves. Don't just take my word for it - join the ranks of countless women who've redefined their life's narrative with a sense of peace and self-appreciation. Begin your transformation today - contact me for a free initial consultation or visit my website to learn more.

Check your inbox to confirm your subscription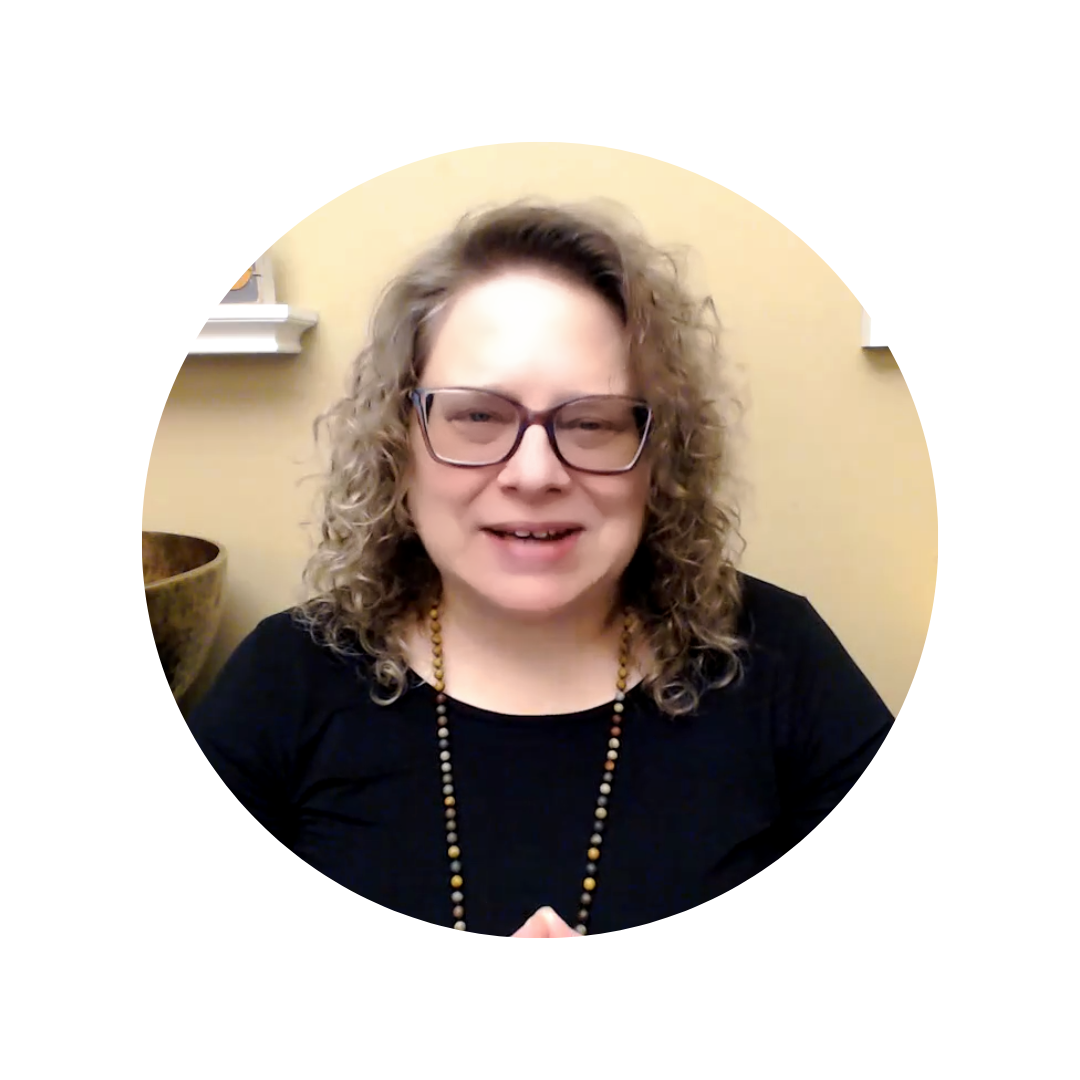 Deb Phelps is the founder of Peaceful Wellness Institute and is an experienced Meditation Teacher and Practitioner since 1980, in addition to being a certified Mindfulness Coach, Sound Energy Practitioner, and Yoga Specialist. She offers a unique approach to help clients overcome various challenges such as stress, anxiety, PTSD, and grief, enabling them to live purposeful and joy-filled lives. Having faced significant life obstacles herself, Deb relied on various mind-body-spirit practices to overcome them and find a life of contentment and equanimity.