Providing Education for the Mind, Body & Spirit
Mindful Resilience with Deb Phelps, C.MI, MMT, E-RYT200, RYT500, LVCYT, YACEP
Explore Catalog
Welcome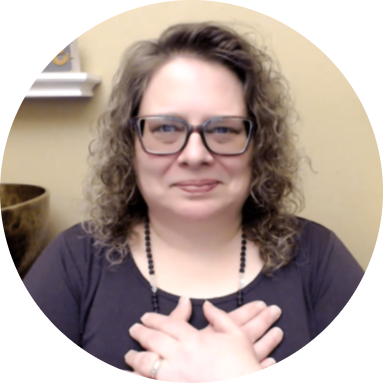 Our mission is to provide a safe and accessible space from the outside world so students can explore embodied practices. With such practices, students can create a calm and peaceful mind, an open and compassionate heart, and a feeling of self-acceptance and well-being as they walk life's journey.
My courses and coaching involve a variety of mind, body and spirit modalities and philosophies that I have studied and practiced for many years. I am also a Yoga Alliance Continuing Education Provider. I am here to support you in nurturing yourself and/or enhancing your holistic health career!
Deb Phelps is a certified Mindfulness and Meditation Teacher, and Practitioner since 1980. She is also a Mindfulness Coach, Sound Energy Practitioner, and Yoga Specialist who uniquely assists her clients to overcome stress, anxiety, PTSD, grief, and other life situations so that they can once again live purposeful, joy-filled lives. Deb has overcome significant life challenges aided by a variety of mind-body-spirit practices. By diligently using these tools over many decades, she found a life of contentment and equanimity. Through extensive education and life experience, including living for one year in a spiritual community, she assists and inspires others to do the same.

~ Deb Phelps, C.MI, MMT, E-RYT200, RYT500, LVCYT, YACEP
Learn more at debphelps.com


Yoga Alliance Continuing Education
Online Information
YACEP/Yoga Alliance Continuing Education Provider
Deb Phelps is a registered YACEP through Yoga Alliance. You can take our designated continuing education courses with confidence to satisfy Yoga Alliance requirements. However, our courses are open to everyone. Yoga Alliance registration is not required to take our continuing education online. Details on Peaceful Wellness YACEP guidelines.