Want to help your physical or emotional pain?
Learn new ways to ease your anxiety?
Be resilient in the challenges you face?
Mindfulness Meditation is a way of looking at what you experience differently. It helps you to see clearly, be compassionate to yourself and others, and learn to respond vs. react in situations.
This membership gives you access to all of the courses available on Peaceful Wellness Institute, (except the Mindfulness Meditation Teacher Training and the Inner Guide Training).
One to two courses are added every month. Most courses are produced from the live Applied Mindfulness classes held each week. Some courses also include reflection exercises and additional meditations.
Upcoming Courses
Mindfulness for Stress Relief in September/October
Better Sleep
Making Peace with Your Body
Other courses are included like "How to Use a Singing Bowl in Your Practice" and "Healing & Balancing the Chakras." More of these types of courses will be included as well.
View what courses are in this membership at the bottom of the page.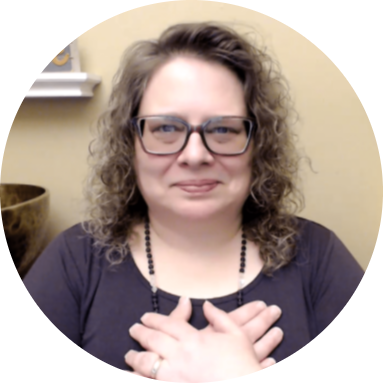 I am a certified Meditation Teacher and Practitioner since 1980. I am also a Mindfulness Coach, Integral Sound Energy Practitioner, and Yoga Specialist. I uniquely assist my students and clients to overcome stress, anxiety, PTSD, grief, and other life situations so that they can once again live purposeful, joy-filled lives. I have overcome significant life and health challenges aided by a variety of mind-body-spirit practices. By diligently using these tools over many decades, I have found a life of contentment and equanimity. 

Frequently Asked Questions
Can I get a refund if I'm unhappy with my purchase?
If you are unsatisfied with your bundle, reach out to us to see if your purchase is eligible for a refund.
Bundle Contents
Showcase courses and coaching in your Bundle.