Guided Rest Meditations for Well-Being
Full-body relaxation to support your well-being. These five downloadable meditations will assist you in doing so. Meditations range from 20-30 minutes.
Guided Rest Meditation which is also known as yoga nidra, is a type of meditation were you are lying on the floor (or you can sit). It induces a full-body relaxation and a deep meditative state of consciousness. It is rejuvenating for the body and mind and can reduce stress, chronic pain, decrease anxiety, and ease insomnia among other benefits.
Includes:
- Yoga Nidra for Chronic Pain Relief
- Yoga Nidra for Steadiness and Support
- Tranquility and Ease Yoga Nidra
- Yoga Nidra for Grief
- Grounding Yoga Nidra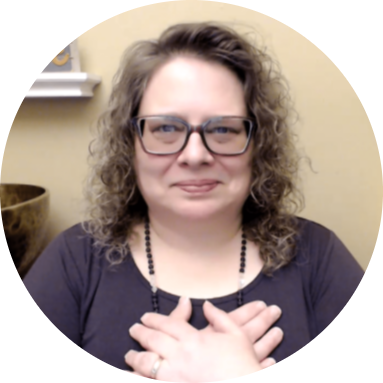 Hi, I'm Deb Phelps

I am a certified Meditation Teacher and Practitioner since 1980. I am also a Mindfulness Coach, Integral Sound Energy Practitioner, and Yoga Specialist. I uniquely assist my students and clients to overcome stress, anxiety, PTSD, grief, and other life situations so that they can once again live purposeful, joy-filled lives. I have overcome significant life and health challenges aided by a variety of mind-body-spirit practices. By diligently using these tools over many decades, I have found a life of contentment and equanimity.