This monthly bundle contains my various mindfulness class series. You will learn basic mindfulness skills, and experience other types of mindfulness techniques that will help you de-stress, find self-compassion, and receive insight.
I teach several times during the week and more class videos are added throughout the month.
This is a great bundle if you cannot attend the live classes.
Upcoming Class Series:
Wake Up Grateful
Mindfulness for Stress Relief
Loving-Kindness
Mindfulness to Help Chronic Pain
More to Come
Mindfulness Coaching is always available. Contact me for details.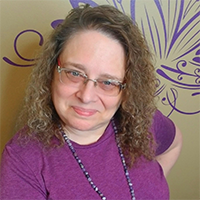 From my 42 years of experience, I will assist you to deepen your practice of mindfulness.
Peace of mind is just minutes away.
Bundle Contents
Showcase courses and coaching in your Bundle.
Frequently Asked Questions
Can I get a refund if I'm unhappy with my purchase?
If you are unsatisfied with your bundle, reach out to us to see if your purchase is eligible for a refund.