Guided Meditations for Meeting Your Spirit Guide
Meeting and listening to your Inner Guide is a remarkable and enlightening experience. These five downloadable meditations will assist you in doing so. Meditations range from 20-30 minutes.
Included: 
- Meeting Your Wise Supportive Guide
- Walking with Your Spirit Guide: Experiencing Love
- Rediscover Your Inner Guide
- Walking with Your Spirit Guide: Experiencing Acceptance
- Visiting Yogananda
Deb Phelps found the Spirit within while young when she deeply asked for support from her abusive mother. While she would receive intuition, her deepest connection came when she was liberated by the practice of meditation at 16 in 1980. Although over the years she has had tragedy, trauma and chronic illness, her deep dedication to the path of peace has led her to a miraculous flow and trust in the Universal Divine.
Deb intuitively facilitates a healing journey while holding sacred space and sending energy healing to you. She has worked with Inner Wisdom for several decades and has delighted in their voiced messages of comfort, strength, and support.
Deb has inspired hundreds of students and clients over the last 30+ years so that they too, can be connected to their Higher Self, receive wisdom, and be in the joyful flow of the abundance of life. She has led groups, workshops, and has spoken at international spiritual conferences.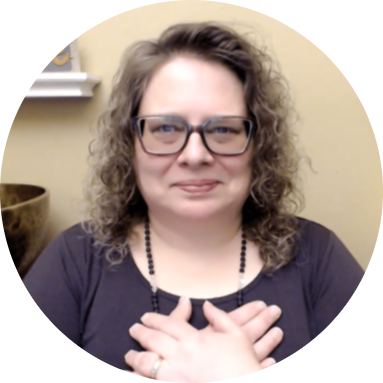 I am a certified Meditation Teacher and Practitioner since 1980. I am also a Mindfulness Coach, Integral Sound Energy Practitioner, and Yoga Specialist. I uniquely assist my students and clients to overcome stress, anxiety, PTSD, grief, and other life situations so that they can once again live purposeful, joy-filled lives. I have overcome significant life and health challenges aided by a variety of mind-body-spirit practices. By diligently using these tools over many decades, I have found a life of contentment and equanimity.