Guided Meditations for Anxiety
With these five MP3 downloadable meditations, you can find relief from your anxiety. Meditations range from 20-30 minutes.
Included:
Two Guided Rest/Yoga Nidra Meditations to deeply relax
Loving-Kindness practice 
Mantra and Meditation practice
Meditation on Anxious Emotions
Guided Rest Meditation which is also known as yoga nidra, is a type of meditation were you are lying on the floor (or you can sit). It induces a full-body relaxation and a deep meditative state of consciousness. It is rejuvenating for the body and mind and can reduce stress, chronic pain, decrease anxiety, and ease insomnia among other benefits.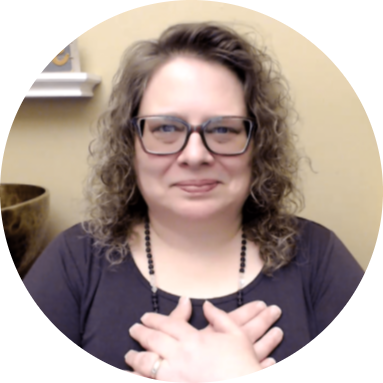 Hi, I'm Deb Phelps

I am a certified Meditation Teacher and Practitioner since 1980. I am also a Mindfulness Coach, Integral Sound Energy Practitioner, and Yoga Specialist. I uniquely assist my students and clients to overcome stress, anxiety, PTSD, grief, and other life situations so that they can once again live purposeful, joy-filled lives. I have overcome significant life and health challenges aided by a variety of mind-body-spirit practices. By diligently using these tools over many decades, I have found a life of contentment and equanimity.